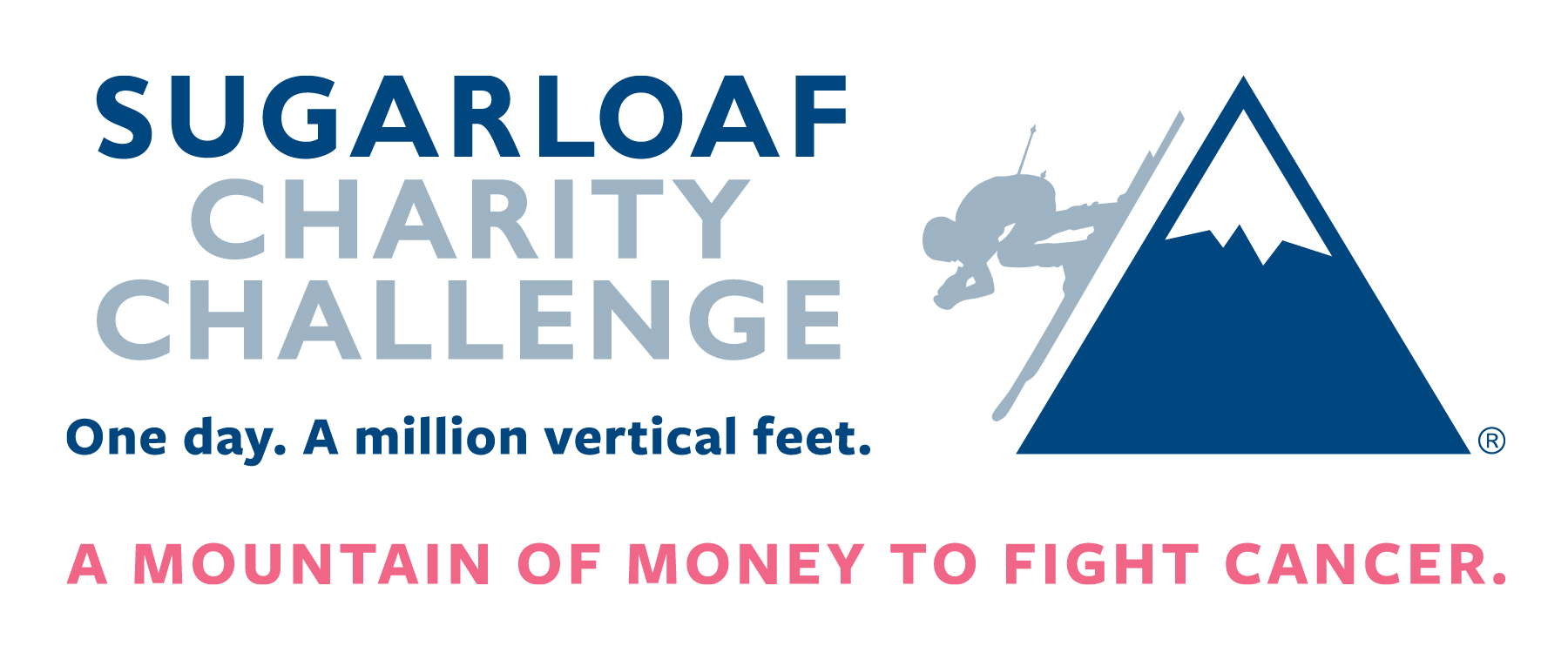 Join us for the first annual Sugarloaf Charity Summit Charity Challenge!
Join the Maine Cancer Foundation, The Dempsey Center, and Martha B. Webber Breast Care Center in the effort to raise a mountain of money to fight cancer AND help us towards our goal of covering 1,000,000 feet on Saturday, January 30!  Be it vertical feet or distance logged on the snowshoe or Nordic trails, let's come together to tackle these two goals.  We'll be socially distanced, but united in our efforts!
We invite you to start a team or to contribute to the collective goal on your own! You can then choose to participate in the on-hill Sugarloaf events OR to log your miles from ANYWHERE, as long as it occurs on Saturday, January 30, 2021. Either way, you'll be rewarded the satisfaction of supporting the cancer community of Maine!  What's more, your fundraising efforts will be rewarded with exciting prizes like raffle tickets, lift tickets, Charity Summit schwag, an exclusive Sugarloaf Sea Bag, First tracks privileges, discounts at numerous local businesses, and exclusive on-hill events during the Charity Summit weekend. 
Please register today and spread the word! Together, we can make a difference.
Register or Support Challengers Here!